Are you thinking about travelling overseas? It may be a bit harder to travel in 2022 than in the past few years, but with these tips, you can make your vacation easier and more enjoyable!
Luggage Protection
If you are more of an overthinking person, use an air tag on your luggage. This will make sure you never lose your luggage again. You can also consider getting a luggage cover. This will ensure that your luggage is protected from the rain or anything and even from possibly being stolen. If this does happen, don't panic, check your phone and check the map based on the air tag. Buy an air tag now for safety measures!
Don't Overdo Packing
Nobody likes a bunch of luggage needed to be carried everywhere! Think about how long your stay will endure, pack spares and consider the season you will be in. If it's winter, consider packing a heavy coat just in case and an extra pair of boots or shoes. If you're going to be in a hot climate, consider packing shorts and t-shirts. You don't want to overdo it and have to carry a lot of luggage around with you, so consider packing light.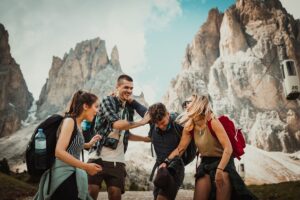 Be a Bit More Flexible
If things go a bit overboard or not as how you interpreted it to go, be a bit flexible with the unexpected outcome and make something good out of it. Try not to let the little things bother you on your trip. For example, if your plane is delayed, consider using that time to people watch or explore the airport. If you get lost, consider it an opportunity to be a bit spontaneous, explore and find new places!
Plan Wisely
This is probably the most important tip of all! You don't want to be stuck in a place you don't know anything about. Plan your trip wisely by doing your research about the place you're visiting. Read up on the culture and customs of the area, and try to find a tour group to join in, take part in local activities, or trek out in the bush with a local guiding group and make amazing discoveries!
Find a Good Deal and Haggle with the Price
In 2022, it may be a bit hard finding a good deal so, if your trip may be a bit more expensive than you thought it was going to be mess around with it a bit, find an affordable deal, find a good place to stay, and find a good package that comes along with it. If you're not sure about something, consider haggling with the price a bit. This may be a bit more difficult in 2022, but it's worth a shot!
Cover with Insurance
Ensure everything you can think of! This will be a lifesaver if anything goes wrong on your trip. From lost luggage to canceled flights, to a possible scam, consider getting travel insurance to cover all your bases. Be wary of everything and consider going over all the aspects of your trip when getting insurance to make sure you are covered for all the things you need.
Rely on an Expert
If you are planning on traveling to a place you have never been before, consider relying on an expert's opinion. Many travel agencies can help you plan your trip and give you useful tips on what to do and what to see in the area. You can also find many travel guides online that can help you plan your trip and give you useful tips on what to do and what to see in the area.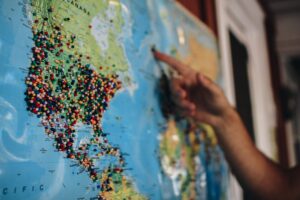 In summary, when traveling in 2022, consider staying in a hotel or motel with a shuttle service to and from the airport, using an air tag on your luggage, packing lightly, being flexible with unexpected outcomes, planning wisely, finding a good deal and haggling with the price if need be, getting travel insurance, and relying on an expert for help! When it comes to safety always consider what you may need when you're out and about. If you're going to be walking around at night consider bringing a flashlight or your phone charger just in case. It's always better to be safe than sorry! Safe Travels!